I have just returned from an amazing weekend down in one of my favourite places in the world, Gracetown.  Turns out that Gracetown is the perfect place to do a functional and invigorating work out, you see one of the beaches there South Point has an abundance of rocks of all shapes and sizes which are perfect for rock stacking.
Rock stacking is a fantastic way to to incoporate the natural enviroment into a functional workout.  The workout can be as easy or as challenging as you like, depending on the weight of the rocks. If you feel like lifting heavy, there are some enourmous rocks that you need to deadlift into place.  It's also a fantastic practice for stabilisers as you have to carry the rocks across a very uneven surface.
We made 2 amazing rock stacks on Sunday so I thought I'd share the pictures with you.
Here is me adding the last stone to the stack, I love how this shot also includes some of the beautiful township of Gracetown
Below is my favourite shot, this captures both of our rock stacks.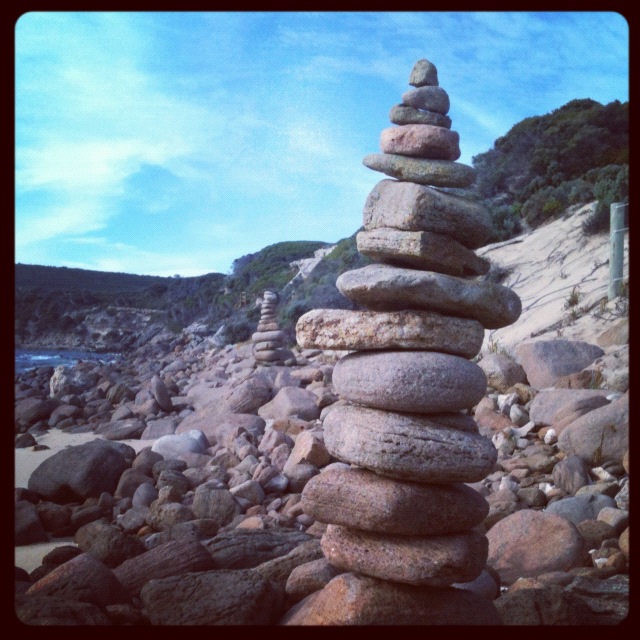 My friend Jeremy gathering rocks