I've just returned from an amazing experience over in NSW.  It involved staying at  the stunningly beautiful Billabong Retreat, nestled in the tree tops near the Blue Mountains.  Apparently it was "study/education" but when you love something it doesn't feel like work!
For the last few years I have been studying Holistic Lifestyle Coaching through the C.H.E.K Institute and last week I had the opportunity to complete the final stage of this part of my education, completing Level 3.  The content within the course is so compelling and beneficial for working and coaching clients to better health and wellness. Paul Chek; institute founder, world renowned author and health coach is the best teacher one could ask for and spending 6 days with him is a profoundly life changing experience. The days were long and content heavy but what were sometimes 12 hour days just seemed to disappear in a flash.
It was a small group of only 14 so we had the opportunity to work closely with Paul and each other to learn and improve together.  Not only did we look at ways that we could improve the health and vitality of our clients but also how important it was that we were radiating the truth of our own health first. Paul reminded us of how important the basics are not only when considering our clients but also firstly when considering our own personal health.  Every day he imparted a tiny portion of his enormous encyclopaedic knowledge of all things but also shared with us simple techniques he uses in his every day life to balance his energy and improve vitality.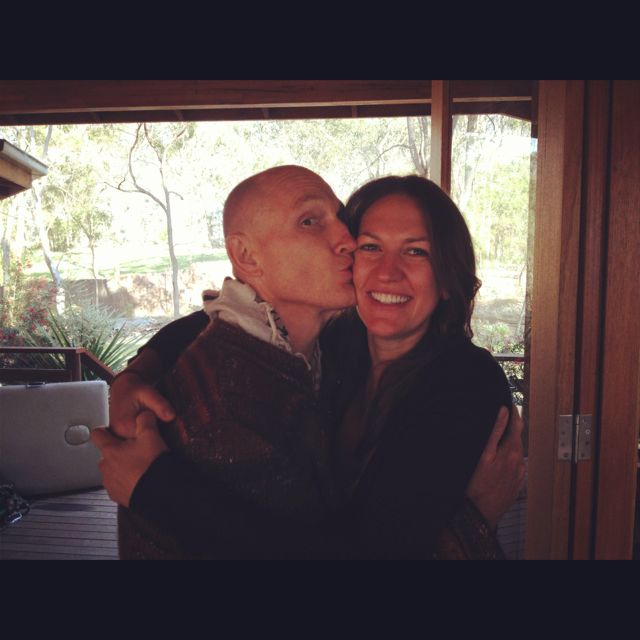 It was so great to connect with other like-minded individuals and share the experience.  I consolidated friendships formed over the last few years and made a few new ones.  I am so grateful for the opportunity to work with everyone and especially grateful to the Place of Chi for organising such an amazing event.  What a way to study!!