I have just returned from the most amazing and relaxing weekend retreat in Dunsborough.  My friend Jenny Keenan has recently created a small and intimate space where people can come to experience a lifestyle retreat.  Jen lives on a raw food diet and offers her expertise in how people can integrate elements of her philosophy and lifestyle into their own lives to improve their overall health and wellbeing.  She offers a unique and varied approach to retreat, which can include juice fasting or be as simple of getting back to nature and experiencing deep rest.
Over the weekend, we were blessed with the weather so we were lucky enough to swim every day and watch whales frolic in Yallingup Bay.  Jen's house is so beautiful with 180 degree views of Geographe Bay that it was easy to while away the afternoon just reading or simply doing nothing at all…
Every morning we started the day with meditation and then a yoga class taken by the lovely and talented Jess.
The home grown organic vege garden provided fresh local produce for all of the delicious raw meals and smoothies that we made and sampled over the time.  Jen demonstrated various different "raw" recipes that we could make easily and simply at home, including a most delicious chocolate mousse made with avocado, cacao and dates.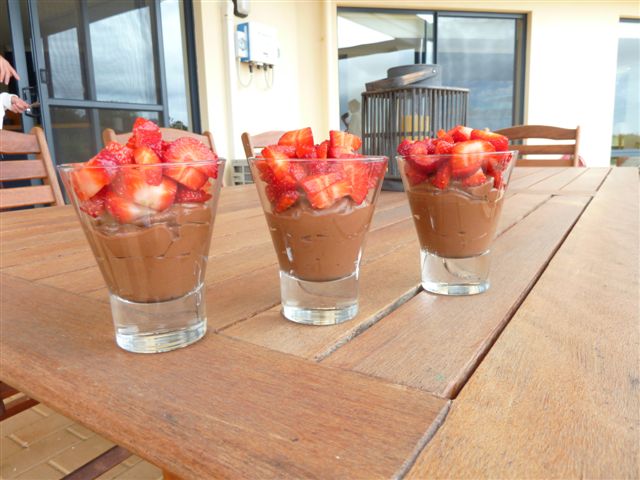 I returned home completely refreshed and invigorated something I sometimes don't feel after a weekend.  I am looking forward to going back to Jen's place to do a Juice fast and will try to spend at least 5 days down there.