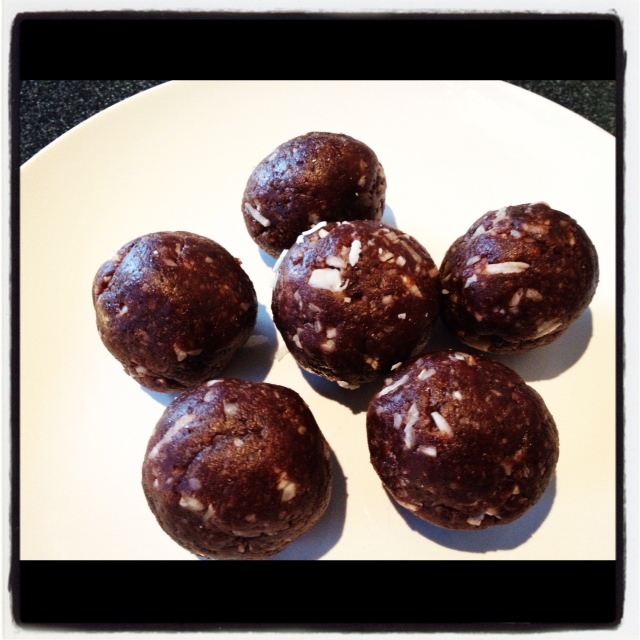 I'm going hiking in the Stirling Ranges this weekend.  It's going to be cold and we will be expending a lot of energy climbing as many of the peaks as we can manage over 3 days.  One of my hiking partners is a real carb kid.  He's an endurance athlete and totally addicted to the prerequisite "carb loading" type snack that is common with these types – think sugar and grains in various combinations.
I've shared variations of this recipe on this blog before but last night I decided to make a new variation on the theme.  I was looking for something that delivered a high amount of energy (for our hiking) without compromising on protein to balance the sugar. I also used a food processor and blended them for a longer period of time, the result is a smoother consistency – they are delicious!
2 cups of fresh dates2 cups macadamias
1 tablespoon of coconut oil (melted & cooled)
2-3 tablespoons raw cacao
Pinch or 3 sea salt
Shredded coconut
Place macadamias and dates in food processor and blend until you have a thick paste.  Add cacao, coconut oil, salt and shredded coconut (as much or as little as you like, I added a handful).  Blend together until the consistency is as smooth as you like.
Roll into balls and refrigerate overnight.
You can roll the balls in coconut before refrigerating for extra texture too.