They say the first few months of baby's life are the final trimester so it seems appropriate to share the first three months of Rafael's life here on the blog. And who knows, perhaps I'll keep making regular updates. I've had a lot of positive feedback and it's been quite cathartic to share some of the ups and downs. So here goes with the first few months of baby Rafael's life…
Love
To be honest, I wasn't sure having a newborn was going to be much fun, in fact I wasn't convinced even having children was going to be amazing. I had always felt a deep instinctual yearning to have a baby and as I've shared in previous posts was not convinced that motherhood was something I was going to experience in this lifetime. Knowing that it was something that deep inside of me I had wanted for so long, I wanted to be pragmatic about the reality of it. A close friend of mine refers to parenthood as 49% worst and 51% best decision he's ever made. So with all of that in mind, I was not expecting much from the first few months, maybe even years.
To say I have been pleasantly surprised is an understatement. I know some people talk about the challenges of the first few weeks and I don't want to diminish the reality of that, but for me the first month was absolute bliss. From the time I awoke post labour and popped little Rafael on to my boob, I was smitten. I felt so deeply in love with this little being and wanted nothing more than to be centimetres away from him at all times. When he was sleeping, I longed for him to wake so I could breast feed him again. I could sit and stare at his beautiful face for hours. Post birth there are enormous surges of hormones (hello love hormone Oxytocin) that help to cultivate this feeling and I honestly felt like I rode this wave for at least 4 weeks.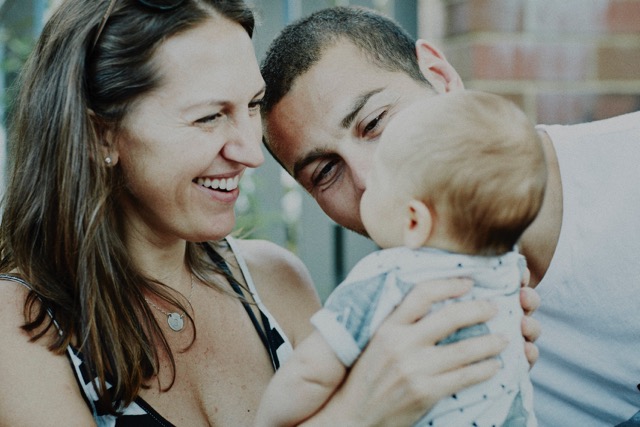 But it didn't end there, despite interrupted sleep and a complete change in lifestyle I can honestly say that so far my experience of motherhood is so rewarding. My feeling of complete and utter unconditional love for my son seems to intensify with every day and I love watching him change and grow. I know I'm going to sound so pathetically biased (which I am) but I think Rafa is the most adorable creature ever and that seems to make all the changes and challenges tolerable, even enjoyable.
I know that it is only early days and I have many many mountains to climb in relation to parenting but for now, I feel so lucky and happy to have this babe in my life, so grateful for the gift of precious unconditional love that he has bestowed upon me.
Sleep
I have always valued sleep VERY highly. Being a big proponent of adequate sleep hygiene, sleep is something I almost always prioritise not only because of it's many health benefits but also because I typically feel that without it, I feel pretty average. Because of this, I do a great lot of things most evenings to ensure that my sleep is not compromised. So I was somewhat nervous about how I was going to handle the sleep deprivation everyone knows comes with a newborn baby.
I'm not going to lie, waking every hour or so was certainly not the most fun thing that I have done but I'm certain those feel good hormones were working their magic on me because for the most part, it was totally manageable. Given I was not working and didn't have much on during the day, it was easy to manage the night shift. I found myself spending way more time in bed and needing to sleep in until about 8am which was super late for me as I'm normally one of those annoying morning people that wakes easily at 6am.
One little vice that found it's way back in in the first few days after Raf was born was coffee. At first it was a welcome treat after a long night which quickly developed into an addiction. I started to notice that it was making me feel anxious so stopped drinking it daily but it still seems to creep in at least a few times a week. I was concerned that the caffeine was affecting Rafael in terms of sleep but so far I haven't noticed any discernible change if I drink it or not.
Now that Raf is a little older, he can sleep for longer periods and is typically sleeping in excess of 6 hours a night (which is referred to as "sleeping through the night", even though for me it's from 6pm). I'm mindful of ensuring I create the right sleep environment for Raf now, practicing my sleep hygiene with him too which includes keeping his evening nice and dark, no bright lights or screens and putting him down when he naturally seems to want to sleep. So far, so good but I know that these magical creatures are dynamic and that means change is constant, I remind myself of that daily.
Eats, Mine and Rafael's
The Family Birthing Centre offered two pre-natal courses for pregnant women, one was around labour and the other breastfeeding. I had done so much preparation for labour that I felt quite comfortable with the content in that course but after attending the breastfeeding workshop, I was worried. I had never given breastfeeding any thought or attention and now I was being told there was a technique that took skill and practice. I was told that it could be painful, I could develop mastitis and other fun sounding things. I suddenly became overwhelmed and remember telling my Mum straight after the course that I was more concerned about breastfeeding than labour!! My Mum was much more pragmatic about it, reminding me that I would more likely be fine (just like she was) and that in fact, it does come naturally and to most, quite easily.
She was right, mostly. I did find the first few days a challenge with multiple midwives and my Doula all having a different technique for "latching" but once I settled into which one suited me, it was a natural and beautiful way to connect with my baby. I have to say I absolutely LOVE breastfeeding. I can't think of anything more intimate than actually physically nourishing another being from inside of your own body (apart from pregnancy). Breastfeeding also promotes the love hormone Oxytocin to cultivate those feelings of love and connection so it's no surprise I find it so rewarding. Having said that, I know that it can be challenging for some women, causing pain, bleeding, infection and a lot of discomfort. I'm grateful that this was not my experience.
When it comes to eating to feed Rafa, "more is more" I have discovered. They say that you burn somewhere between 500 – 1000 calories extra when you breastfeed and many people say you can "eat whatever you like". Certainly for me, eating a lot of food has been essential to ensure that I am providing the best quality nutrition for my rapidly growing and developing baby. The nutrient ratios are skewed slightly differently to normal too, being higher in carbohydrates and fat. Normally eating a high fat, high carb diet would result in weight gain or at least stagnation but this is not the case for most women breastfeeding and certainly not for me as my body has easily shed the pregnancy gain (10kg) in just over two months.
I have been mindful to focus on nutrient dense foods where possible; slow cooked meats, bone broth, wild caught seafood, eggs, saturated fats and green leafy vegetables. But I have also upped the carbohydrates significantly with lots of strange grains sourdough bread, sweet potatoes, basmati rice & high starch fruit like banana. My paleo banana bread and sweet potato brownies have been on high rotation to keep my insatiable appetite in check, especially in the first four weeks!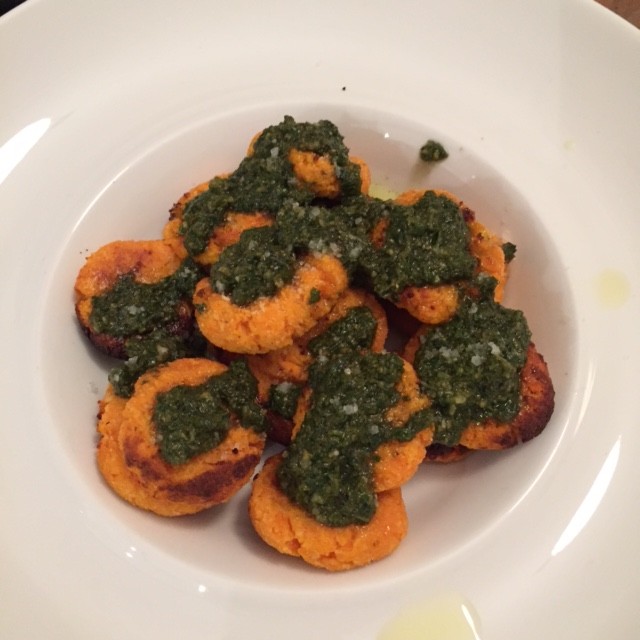 Work
Originally my plans were to start looking at going back to work after about 6 months. That seemed to be the average time a "working mum" would start integrating back into the workforce in some capacity. It seemed reasonable to me, albeit an unknown. At the 6 week mark I was faced with some unforeseen circumstances that required me to go back to work. I didn't feel I was ready and really struggled with the concept of having to leave my babe and the blissful zone I had created so soon. I also realised that I didn't have any "working mum" models in my life. The majority of my close friends had stayed at home for at least the first 1-2 years of their children's lives. I spoke to one girlfriend about my crisis and she strongly urged me not to, saying that it would be "too much" for both me and my Raf to handle.
Thankfully my Mum provided the perfect guidance for this challenging situation. Having worked in a limited capacity while we were young she encouraged me to map something out that felt achievable and that didn't compromise my precious time with my son but still allowed me to run my business. After mapping it out and commencing to see clients, I'm so glad that I wasn't persuaded to wait. I only see a handful a week, most on one day, spread apart so I can still feed Rafael. Mum comes to look after him.
I thought that I would struggle, that I might not know what to do anymore, that baby brain would affect my capability. It has not been the case. In fact, I have loved getting back into my role of health coach. I love what I do and spending time with clients, helping them improve their health really fills me up. I feel excited to see Rafael after each client but in no way do I feel that I have missed out on anything. I'm so grateful for the fact that my amazing job allows me to work from home and create something that works for me.
Overall, the first three months have been an amazing journey of learning and love. Rafael means "God has Healed" and for me his existence on this earth so far has been somewhat healing. Creating a space for love, acceptance and joy that was not present before. I'm grateful every day for what this experience will continue to teach and offer me.